Developed by: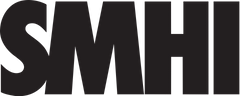 The FANFAR thematic app allows users to see the current 10-day forecast in the Niger river basin. It is also possible to run jobs with the services that are available in the app, such as the Water Level.
The FANFAR service allows you to search, process data, reproduce results and share data or results with your community, other Hydrology TEP users or external visitors of the Hydrology TEP.
The geographical area covered by the FANFAR thematic app is West Africa.
In order to get started with the FANFAR service, you can watch the FANFAR Video Tutorials or read the documentation.
Create an account to start using FANFAR service
Get started